Fontspotting
Self promo





Featured on Notcot, Design Taxi, Gizmodo, Communication Arts, etc.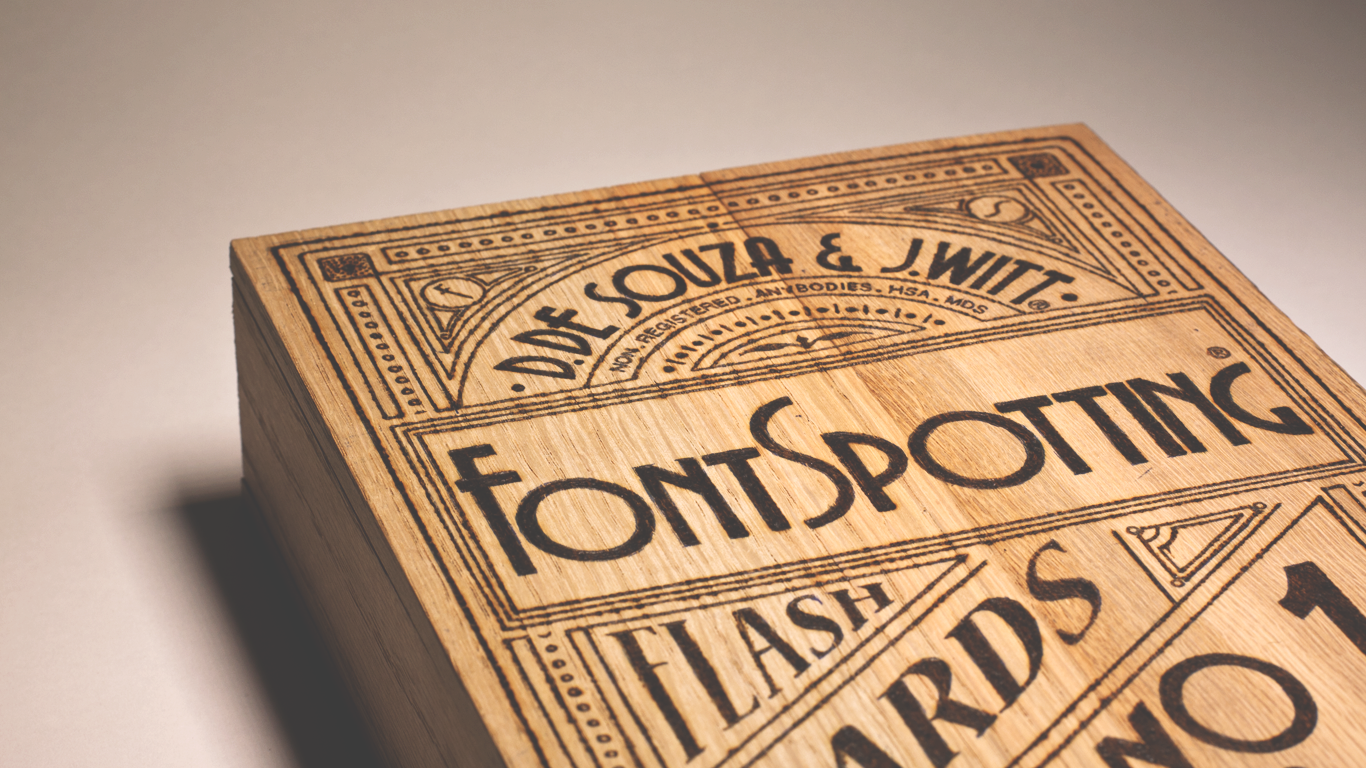 FontSpotting is a downloadable flash card game Jessica Witt and I designed to help us brush up on our typeface recognition. We released it online in the hope of helping other young graduates and professionals such as ourselves with typeface recognition. The project has so far been featured on
Notcot
,
Design Taxi
,
Gizmodo
, a host of blogs and been tweeted about by the likes of Adobe & Shutterstock. It was also downloaded over 20,000 times in the first two weeks.
visit
fontspotting.xyz
for yourself.
Card front
(below)

Card back
(below)


All fonts used with permission and remain the property of their respective type foundries/designers/owners. This book is not for sale and would not be possible without the support of Erik Spiekermann, Eric Olson, Jos Buivenga, Allan Haley, fontshop.com, Elsner + Flake, Process Type Foundry, exljbris Font Foundry, Monotype, Hoefler & Frere-Jones, House Industries, Scangraphic Prepress Technology, Linotype & The Font Bureau.